When you're a college student, the only thing that matters is finding an apartment that's affordable and close to campus.
Whether you're looking for a place to live with friends or just need some extra space for yourself, Harrington Housing's off-campus services can help you find the perfect home.
After mentioning how Harrington can help you for finding unique spaces close to the University let's dive into the topic of this post.
There are several aspects that you need to consider before you go for searching off-campus housing options online and that's what we're going to covet today.
Let's get started...
Find an Apartment That Fits Your Needs.
Once you've decided to go off-campus, the next step is to find an apartment that fits your needs. While this might seem like a daunting task, with a little research and planning, finding the right option can be a breeze.
If you're looking for an apartment near campus, there are plenty of options out there. You might consider one of these popular choices:
• A furnished apartment with shared kitchen and bathroom facilities.
• An unfurnished apartment with a private bathroom and kitchen facilities.
• A furnished apartment without shared kitchen and bathroom facilities, but with laundry facilities.
• A fully furnished apartment with private bath and kitchen facilities.
Once you've decided, start searching to find some potential options, check them out in person, and ask questions! When was the last time they were cleaned? Are there any upgrades planned for the property? Are pets allowed?
These kinds of things can make or break your living experience so don't forget to factor them into your decision-making process!
Look For Amenities Like Wi-Fi and Parking.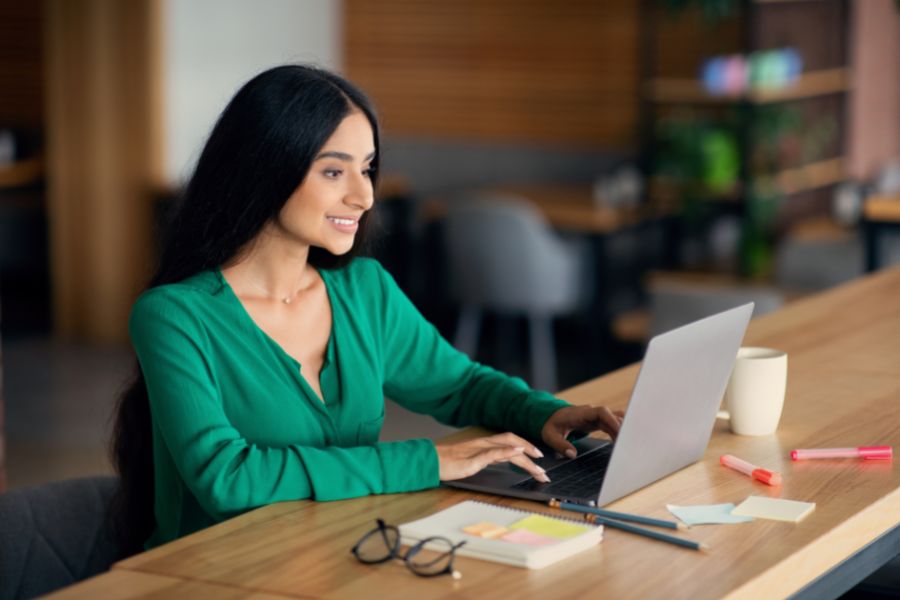 If you're looking for an apartment that will provide you with everything you need, consider one that includes amenities like Wi-Fi, laundry, and parking. You should also make sure that the building itself is safe and secure.
It's not just a place where you go and sleep, you'll probably spend lots of time in the place. Well, looking for amenities is important because if you don't ask for them sometimes you won't get them.
That's why when listing your options, you need to consider what kind of amenities the apartment/company offers.
Plan Your Budget
Budgeting is one of the most important decision factors for students. you know if you plan your monthly costs and plan your budget, you'll rent a better off-campus housing option.
If you only look into listing prices without planning all expenses, you might be stressed in the future. So planning and deciding the monthly payment budget is important.
Understanding what you can afford to pay requires an honest look at your spending and, if your parents are paying for the cost of the apartment, they need to be a part of the process from start to finish.
Find out What It Takes to Get into an Apartment.
There are several things you should keep in mind when searching for an apartment. Finding a place that has a good location near campus will help you for cutting extra costs.
You should look for a place that offers plenty of storage space. Also, you should check whether the building is safe and secure.
Many apartments charge a security deposit to cover the costs of potential damage. They could cost up to a month's rent, so be sure that you have considered this.
Ask all details about the contract, extra costs, all amenities, payment terms, etc... Because it's your first time (mostly) you might not know the rental process.
So, if you like to have a smooth off-campus life you need to prepare before you sign the contract.
Also, if you planning to move in for the Fall 2022 semester, then to start your search is now. Peak seasons for off-campus apartment searches generally fall between April and September.
If you wait closer to your desired move-in date, the number of available apartments could decrease. Starting your search now will allow you to have a wider variety of places to choose from.
Decide The Most Suitable Option From The List
After you're ready to search for all off-campus housing options in your desired area, you need to create a list.
You can create a 4 column list, and write down the option's names, price, amenities and the distance to the campus.
Having a list in front of you with these details will help you to decide which option is the best for your needs.
Well, if you decide on the apartment or room then the rest is reaching out to the housing company and starting the process.
You might check the off-campus housing options on our website and see the difference between rooms for the best student housing experience.
Harrington Housing is a student housing company that offers off-campus housing for students in major cities. We understand that college life can be stressful, especially when it comes to finding an affordable place to live.
That's why we're here: We serve as a resource for students who are looking for off-campus housing in the area around their university.