Location, luxury, comfort, amenities and so on. All these features matter. But let's talk about the elephant in the room when choosing a space to live: the cost. Of course the first priority of a student is to find an affordable place, we know that! So, financially, does it really make sense to live at Harrington Housing?
We collected data from independent sources (OECD and Numbeo*) about the cost of living in global cities. We found that the average rent of an unfurnished three bedroom apartment in Manhattan, NY is $6,537; in Downtown Toronto is $3,543; in Washington, DC is $4,457; and in Central London is £3,041.
With the goal to offer our beautifully furnished rooms less than the market rate, we started working on the logistics of our project. We looked into the major student housing options and rates in these cities, then found the best highrise buildings located in the hub of the city, made strong partnerships, and crafted our viable co-living model for students and young professionals. Today, Harrington has become the most affordable and highest quality accommodation in these metropolitan cities: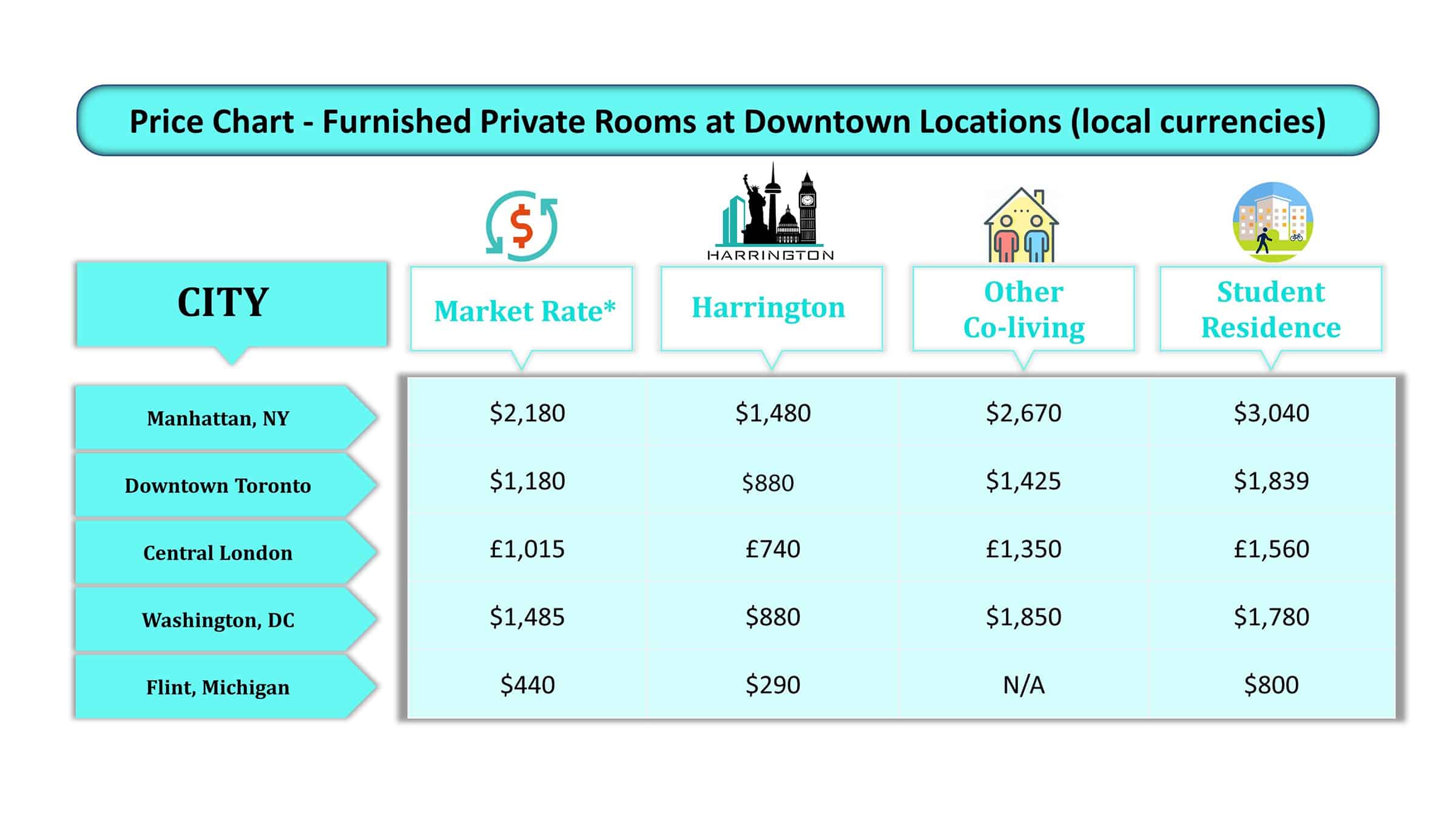 What was the secret? How could we provide these incredibly affordable prices and the upscale services? How did we achieve immediate growth in a short period? In simple terms, a small dedicated team of housing experts made a difference. And we are here for you. To learn more, please contact us or call today.