Coliving is the new trend in living arrangements. It's a way for people to live together in shared homes and all share expenses, including rent and utilities. Coliving also includes having access to a larger kitchen and household chores.
In the past, people would have to share an apartment with roommates or live with their parents in order to make ends meet financially.
But now, there are other options available for those who want to live on their own but don't want to pay for a full apartment or house.
Coliving can save you money on rent as well as utilities like gas and electricity because you're splitting costs with other people who live in the same building or house.
If you're lucky enough to find a coliving situation where everyone has their own room, then you'll only be paying for food (which is sometimes already included), laundry services, internet access, cable television/internet, cleaning services each week/monthly/quarterly, etc…), and any other miscellaneous fees associated as part of your membership fee agreement contract.
You Can Save Money by Sharing Costs.
It's no secret that living expenses are high in the city. It's even more of a well-kept secret that, at the end of the day, you're paying for a lot of square footage that you never use.
It's true—renting an apartment in the city can be expensive, especially if you want to live in a nice part of town or close to public transportation.
But what if there was a way to cut down on some of those costs? What if you could get together with other people who were looking for similar things and share an apartment with them?
If you're interested in coliving, there are several websites that connect people looking for roommates with those who need housing.
One such website is harringtonhousing.com, which connects people looking for roommates in shared apartments with others who need housing.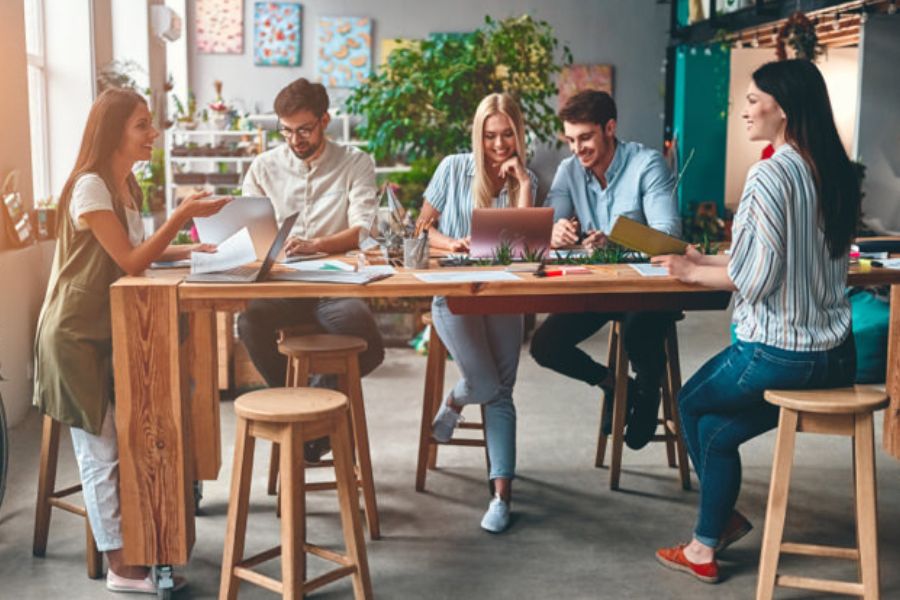 You Don't Need to Buy or Maintain Private Property.
If you're interested in coliving, there are several options available to you. One option is to find a roommate through the internet. Another option is to move into a shared house like Harrington offers. A third option is to rent out a room in your home.
The concept of co-living originated in Germany, where it became popular among young professionals who were looking for affordable housing options.
In recent years, however, the practice has gained popularity in other countries, such as Australia, Canada, and the United States.
There are currently two types of coliving communities: those that offer short-term housing and those that provide long-term housing.
Short-term coliving communities usually consist of three to five people who move into a house together for a few months at a time. Long-term coliving communities typically include 10 to 15 people who live together for years.
You Have More Time to Spend with Friends and Family.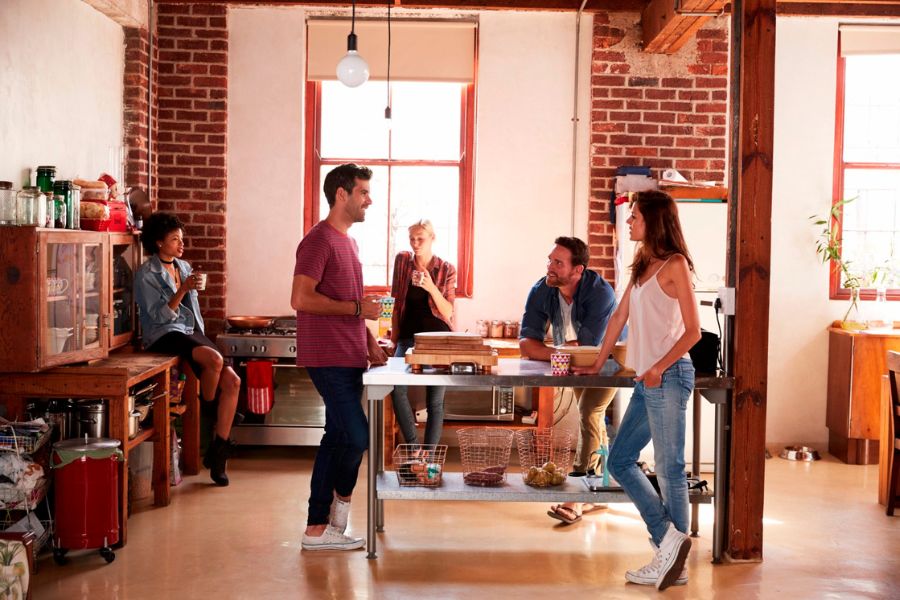 Sharing housing expenses also gives you more time to spend with friends and family. Instead of spending time commuting to work, cooking meals, cleaning up after yourself, and paying for utilities, you can spend time doing things you enjoy.
This means you can spend more quality time with loved ones and less time worrying about how much money you spent on groceries.
In addition to saving money, co-living offers benefits such as increased social interaction, reduced stress, and improved health.
Why Should You Try Co-living?
There are many reasons why you should consider co-living as an alternative to living alone.
You will save money by sharing expenses with others.

You will gain access to new friends who live nearby.

You will have more space than you would if you were living alone.

You will have more privacy than if you lived alone.

You will have less stress because you won't need to worry about cleaning, laundry, etc.

You will have more opportunities to socialize.

You will have more flexibility when it comes to scheduling activities.

You will have more control over your environment.

You will have more freedom to travel.

You will have more fun!
The idea behind coliving is simple: share space with other people while maintaining privacy. Instead of having one person pay rent to live alone, two or more roommates share expenses and split the space equally.
However, in a coliving situation, kitchen or bathroom spaces become common areas. For example, if you were to move into a house with three roommates, you would likely end up sharing one bathroom.
Find a Co-living Near You with Harrington Housing
Finding a co-living space can be tricky. You want a place that's affordable, has the amenities you're looking for and is in a location that works for your needs. And if you have a roommate or two? That's even more complicated.
Luckily, Harrington Housing has residences in major locations such as New York City, Washington D.C., Toronto, Montreal, Austin, London, Boston, Chicago, Michigan, and Miami.
And with our proprietary matching algorithm and expert staff members who know exactly what makes a great co-living space, we can help you find the best options for your needs.
As you know, Harrington Housing offers affordable housing for those looking for top-quality coliving and off-campus housing options in many cities across the country and has a friendly team of booking professionals to assist you every step of the way. Therefore, do not hesitate to contact us for top-quality student housing services.