An internship is more important than ever in today's job market, if you're a student or just starting your career, an internship can give you the experience that you need.
Maybe you didn't apply for any job interview before and didn't experience the struggles of it and when you decide to apply, the biggest obstacle that you will face is the EXPERIENCE wall.
Do you know why? because every company needs an experienced team to serve better and make more profit. That's why many applications are rejected every day.
As you understand only this fact makes the internship process more and more valuable.
Every applicant for a job has at least a college degree and companies now picking applicants who have real-world experience.
So if we agree on how important the experience is then the next step is to apply for an internship.
The question is how and as always we are here to help and going to share 5 tips to increase your chance of getting your first internship.
Internship Guide for Students and Young Professionals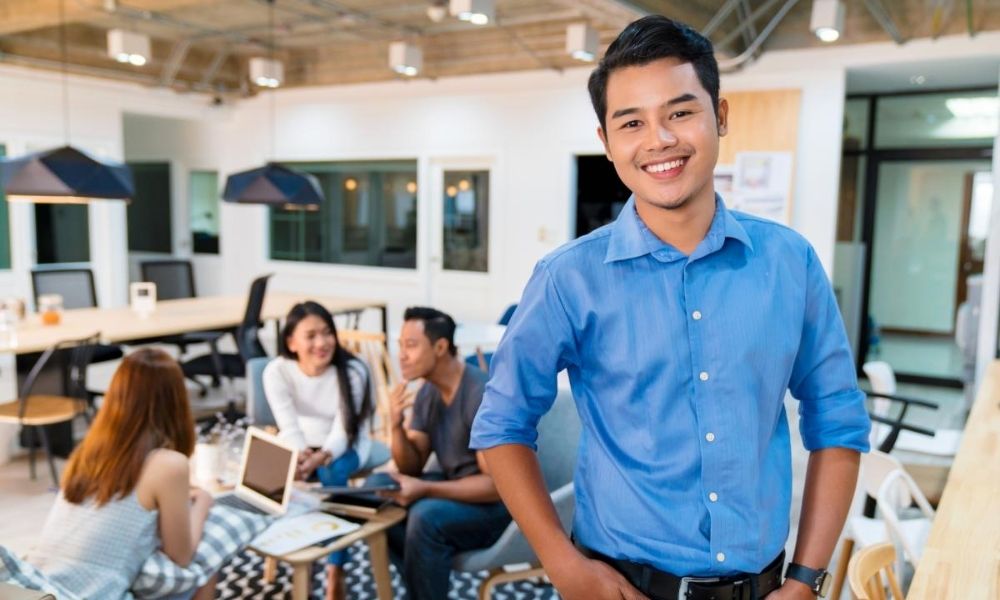 Getting a good internship can be difficult, but as we agreed, it is worth it. Also, internships can lead to full-time positions or open up doors to more opportunities.
1- Plan your path first.
The most important advice that I learned of my life is, Plan everything before taking action, so the first step for you is also planning.
Before you start applying for internships, you need to figure out what you actually want to do, thinking about your skills, passion, and qualification help you to understand where you stand.
Discover what you're passionate about as soon as you can so that you don't waste time figuring it out later. It's important because most internships are not paid.
Internships provide an opportunity to gain experience in a specific area, gain new skills and build relationships with people in particular fields.
Think twice; if your goal is gaining experience in your field, then applying for irrelevant internships will be just a waste of time.
2- Start searching
There are various ways to find the internship you are looking for and your college's career planning office is the place to begin your internship search.
It is not just a place to discuss different career paths, it's also a way of connecting with a large network of professionals and businesses.
Also, visit your teachers and professors during their office hours and tell them what you're looking for. They always have a better network in their field.
if you've got a good relationship with them, your name might pop up when they hear of an internship opportunity.
You can also try out local career fairs and networking events. Of course, many in-person events are limited right now, but there may be virtual opportunities you can take advantage of.
Now it's time to search online. Maybe you'll be curious about why online search is at the last section of searching advice and not at the first.
It's because starting your research in front of your computer might be overwhelming without taking advice from the career office or your professors.
With tons of useful information that you get from your office and teachers, now you can search online comfortably. You can google the specific industries you like and also use social media, LinkedIn, and job search sites.
Make a list of all the companies you want to intern at, narrow them down to most relevant to your career interests.
3- Create an effective resume
If you want to increase your chance of being an intern, you need 3 things; resume, cover letter, and references.
You have only one chance for the first impression, it should help you to stand out from the competition.
Even if you don't have much experience, there are ways to write a resume that highlights your qualifications for the internship.
Your resume advertises your experience and your cover letter explains why you're the right person for the internship.
When creating your resume and cover letter, you need to make it quite clear how you can help the company with your set of skills.
They should see your value, explain in your cover letter why you're interested in the internship and why you'd be a good fit for the role.
4- Reach out to companies
Ok, you are ready to contact them. Most internships have a specific application process. Filling out an application, submitting a cover letter and resume, or scheduling an interview.
Also, you need to contact the right person, if you're contacting a company directly, make sure to email or call the HR department or hiring manager.
Once you find the right contact, let them know what you admire about their company and how you think you can help.
If you're not receiving responses, there is no need to worry. These companies are receiving many applications like yours so do not give up and continue to send out applications.
If they say no, politely ask their opinion and try to which part you need to improve. Every no will help you to improve your resume.
After perfecting your application, if your resume looks more professional than the other candidates, it sets you apart!
5- Prepare for interviews
If you come along this far and don't give up congratulations. You are at the final part and one step away from being an intern.
Now it's time to be ready for the interview but always remember this, companies don't hire your experience. They hire you.
Once you get that callback for the interview, do your research about the company, prepare for interview questions, and put on your best clothes.
Be polite, confident, and relax. If you interviewed more than once, you'll realize that most of the interview questions will be similar, prepare for typical questions before the interview.
After the interview, be sure to send an email thanking them for their time. After a week or so, follow up with another email or call, inquiring about your candidacy.
And most importantly, don't give up.
Hope you enjoyed reading our internship guidelines and we hope for you the best.
Harrington Housing offers affordable housing for those who search for top-quality student housing options and we list hundreds of rooms in many cities across the country and have a team of friendly booking experts to help you through every step of the process.